Conference
The 5th EU Audiovisual Authors' Workshop in Ljubljana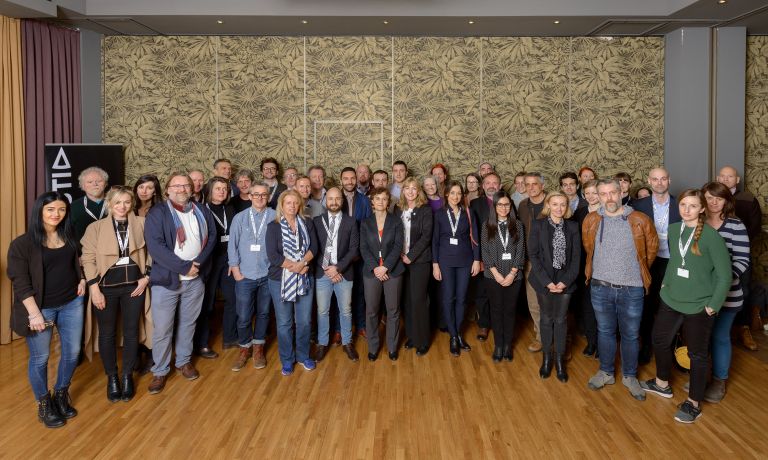 The Federation of European Film Directors (FERA), the Federation of Screenwriters in Europe (FSE) and the SAA were partners of the 5th edition of the EU Audiovisual Authors' Workshop, hosted by DSR (Directors' Guild of Slovenia) and AIPA (Collective Management Organisation) in Ljubljana, Slovenia.
This year's workshop was about "Implementation of the Copyright Directive: opportunities and challenges for AV authors to get fair value for their works' exploitation".
Cécile Despringre, Executive Director of the SAA presented a "mapping of current practices in negotiating and managing audiovisual authors' rights throughout Europe in a fast-changing distribution market". Read more about the workshop and see photos here.