Conference
Lights and action on authors' royalties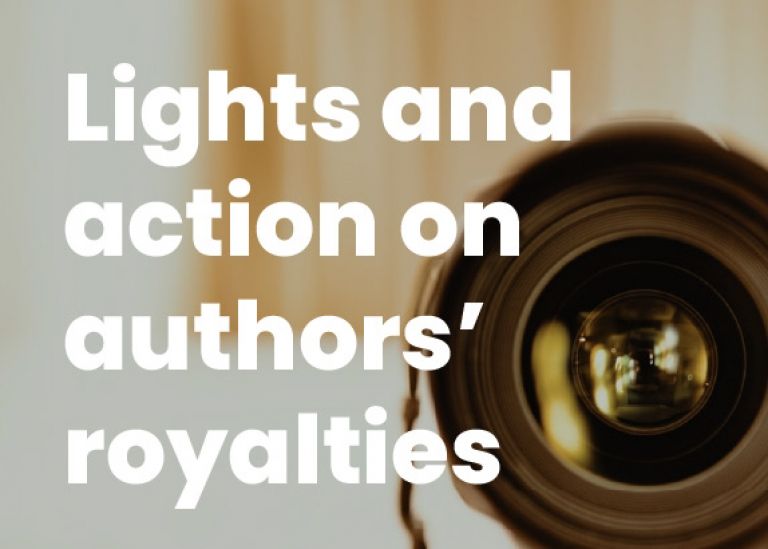 Lights and action on authors' royalties - an event with audiovisual creators and legal experts
6 October 2021
Here you can watch the recording of the event.
Screenwriters and directors are creators at the heart of audiovisual production – but in many parts of the world they receive no royalties for the exploitation of their work.
At this event, screenwriters and directors from around the world will share their experiences of the audiovisual industry, and why receiving royalties for their work is so important. Learn from our panel of experts about the good practices that exist and what policymakers can do to improve the situation.
For authors to be able to make a living out of their work, they need to be paid for their time and skills when making the films, and they also need to receive royalties when their works are exploited on the different media all over the world. This helps to pay their bills between one film and another and invest their energy in new independent projects.
Guests
Read their biographies here
Audiovisual creators (pre-recorded exclusively for the event)
Experts
Cécile DESPRINGRE (Executive Director, SAA)
Yves NILLY (Chair, Writers & Directors Worldwide)
Cristina PERPIÑÁ-ROBERT NAVARRO (Director of Legal Affairs, CISAC)
Moderator: Samuel SANGWA (CISAC Regional Director for Africa)
---
Co-organised by the International Confederation of Societies of Authors and Composers (CISAC), the Society of Audiovisual Authors (SAA), and Writers & Directors Worldwide.
@CISACNews @saabrussels @WADWorldwide