Conference
Young creators have rights, right?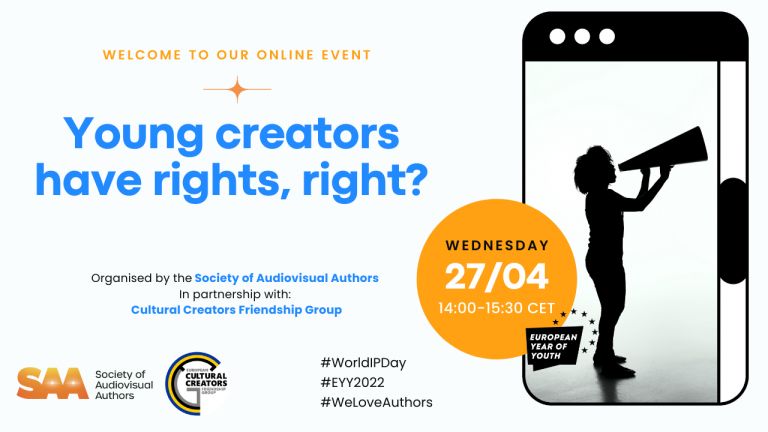 Young European filmmakers and Youtubers shared their experiences of working with online media and streaming platforms, in conversation with EU policymakers and experts about authors' rights and remuneration.
In partnership with Cultural Creators Friendship Group, celebrating the European Year of Youth and World IP Day 2022
While the health, climate crisis and geopolitical unrest have made us appreciate the 21st century technology even more, allowing us to watch films and series on our screens, creators continue struggling to make a living and having their authors' rights respected. The European Parliament acknowledges that "artists under the age of 30 are more likely to be unemployed, to accept unpaid work and to be subject to exploitative working conditions such as unpaid salaries and precarious contracts". What is the reality of today's young creators in the audiovisual sector and online media? How can the EU Copyright Directive help to get it right for the next generation of authors?
---
Guests
Read the biographies here.
Young creators
EU policymakers and experts
Moderator
Paige COLLINGS, human rights and digital policy advocate and researcher
---
#WorldIPDay #EYY2022