Conference
Lunch with European filmmakers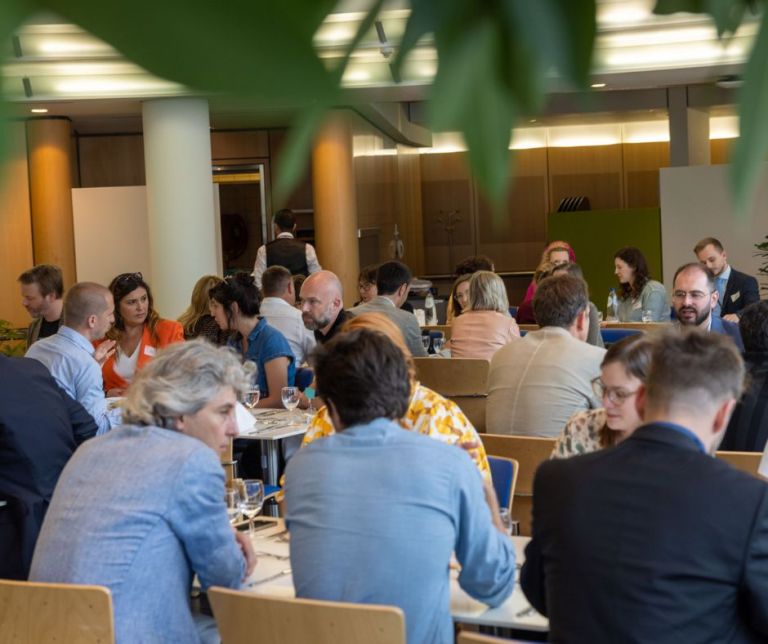 In partnership with the Federation of European Film Directors (FERA) and the Federation of Screenwriters in Europe (FSE), the SAA invited Members of the European Parliament, the film teams of the LUX Audience Award finalists, colleagues and partners to a lunch hosted by Evelyn Regner, Vice-President of the European Parliament.
The lunch took place inside the European Parliament on the day of the LUX Audience Award Ceremony. It was well attended by Members of the European Parliament and the finalists of the European Parliament's LUX Audience Award 2023: Carla Simón, director of ALCARRÀS, producer and one of the actors Jordi Pujol Dolcet. Emin Alper, director of BURNING DAYS, and two of the actors Ekin Koç and Selin Yeninci. Ruben Östlund, director of TRIANGLE OF SADNESS could not join but actress Sunnyi Melles was among our guests. Finally, we were also joined by director João Pedro Rodrigues and co-writer and producer João Rui Guerra da Mata, makers of WILL-O'-THE-WISP.
Read our press release, We took the occasion to congratulate Lukas Dhont, director and writer, and co-writer Angelo Tijssens of CLOSE, this year's winner, and highlight the importance of safeguarding artistic freedom and promoting European film amid political and tech changes.
See also a few photos from the lunch on our Facebook page.
#WeLoveAuthors