How COVID-19 contaminates the film sector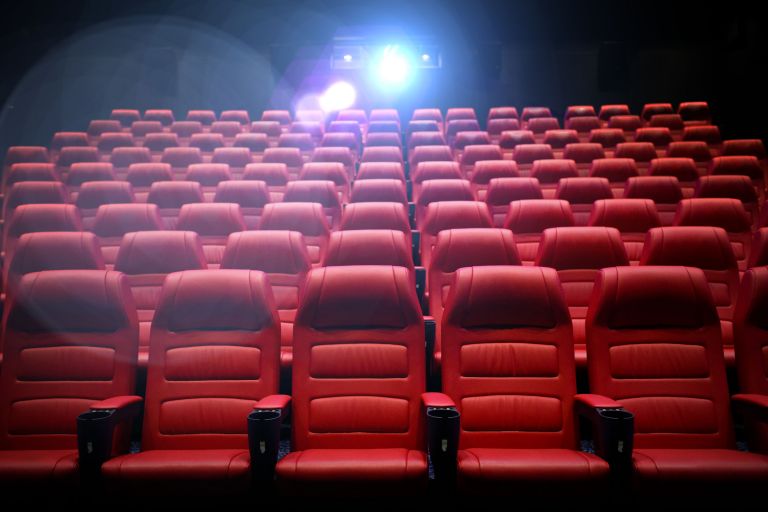 The last month we have seen the COVID-19 sweep through Europe like a whirlwind, leaving everyone affected and deeply worried. The impact is immediate and the long-term consequences yet to be seen. As public life is being increasingly restricted to 'flatten the curve', bars, restaurants, concert venues, theatres, cinemas and museums are being closed. While these measures save lives, they are very much impacting those working in the cultural and creative sectors.
2019 was a record-year for European cinema that increased the total admissions in the EU by 5,5%, making it the best result since 2004. A forecast from June last year predicted that the global number of gross subscription video-on-demand (SVOD) will increase by 86% between 2018 and 2024. The pandemic has provided further opportunities for SVOD to thrive as consumption skyrockets when millions of people are under lockdown. While big SVOD platforms such as Netflix are rather immune to the virus, cinema distribution and exhibition are hit hard and it will take long until people are allowed to and trust public venues again (Variety). Production has either been severely delayed or put on standstill due to these measures (Cineuropa). Film crews, as many others working from abroad, are trying to get home before travel restrictions are imposed and borders close (Hollywood reporter).
Most audiovisual authors are freelancers and struggle to make ends meet (study). The COVID-19 has worsened their situation and proven the point that royalties are an essential part of filmmakers' income, especially between new projects. As VOD will probably be the only segment of the value chain which will profit from the outbreak, with some films being directly released on VOD, it is urgent that filmmakers get a share of the revenues made by these services. This is why Member States must ensure the swift implementation of Article 18 of the EU Copyright Directive, on fair and proportionate remuneration for on-demand exploitation.
Political leaders at all levels of governance are facing challenging decisions to save lives while at the same time mitigate the economic downfall. It is still too early to expect detailed rescue plans for the cultural and creative sectors, although some are already emerging. The national film agency of Ireland has quickly put in place initial funding schemes and loan to Irish screenwriters and production companies to support the audiovisual sector. France's national cinema center will assist companies hit by government restrictions on public events and gatherings. The Paris-based European Producers Club published a ten-point rescue plan aimed at guaranteeing the survival of Europe's film and TV industries. Among their actions is to create European and State schemes to compensate losses from reduced box-office revenues, enhance the release of films through online platforms and establish emergency funds to cover the costs of freelancers, cast and crew due to suspension of production.
The Creative Industries Federation in the UK made a survey (closed on 16 March) about the effect its government's measures are having on the cultural and creative industries. 83% out of 5,600 respondents are freelancers working across TV, film, live tours, theaters, art galleries and art studios. Half of them have already lost money and 71% worry they won't be able to pay their bills because of work lost due to the pandemic. Directors UK has urged the Chancellor for emergency measures to support freelance workers in the film and television industries. Additionally to government supported emergency measures, artists themselves are coming together online to showcase their works that have been cancelled or disrupted, such as the Social Distancing Festival.
These are just a few examples of how the sector is trying to adapt and cope. Coming weeks will see more initiatives and reactions. The SAA will continue our work from our homes and monitor closely the impact the pandemic is having on the film and TV sector at large and European screenwriters and directors in particular.
Stay tuned and safe!