A mixed image of equality in Slovenia's audiovisual sector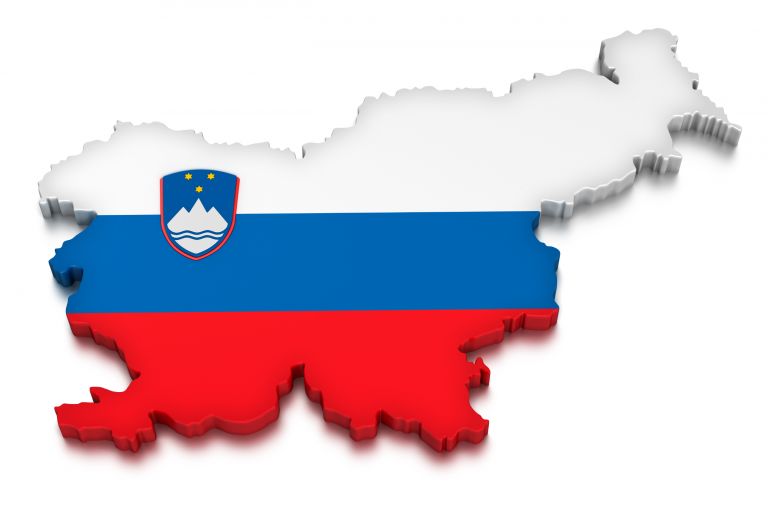 Slovenia ranks 12th on the European Gender Equality Index, it performs particularly well in terms of access to financial resources and has recently progressed in participation in decision making. On the other hand, the audiovisual sector does not seem to progress in the same pace.
Slovenia is among the lowest ranking countries in Europe when it comes to female professionals in European film production. At the same time, AIPA leads with a women dominated team of staff and about a third of all its audiovisual authors are women.
In an interview with the Society of Audiovisual Authors, Gregor Štibernik, Managing Director explained that, as partnership and cooperation is at the heart of AIPA, it is vital to be an active member of the only European association working solely for audiovisual authors. The SAA represents 33 collective management organisations (CMOs) in 25 countries, that together support audiovisual authors and promote cultural diversity through policies that enable the dissemination of their works to the audience and ensure authors are fairly paid to encourage further creativity for the benefit of society. The SAA was established in 2010 to improve European audiovisual authors' rights and promote collective management, separately from music. The core focus for the first decade was to successfully lobby for revision of, and new EU copyright legislation. Now it is about supporting its national members with monitoring the directives' transposition. The SAA is also taking on new challenges that audiovisual authors' CMOs are facing, such the unfair power relation between authors and large streaming services and online platforms that practice a work-for-hire model and buy-out contracts. Besides new challenges, the SAA is also actively trying to address the centuries long problem that never seem to be solved: inequality and discrimination, in society at large and thus in the audiovisual sector too.
End of 2022 the SAA carried out a survey among its members to map the current situation in terms of existing equality and diversity data within the collective management organisations that are members of the SAA. The survey looked at CMOs member authors, its staff and collected existing good practices. About half of SAA members participated and the result came back with some interesting findings.
Out of CMO members who are audiovisual authors (non-music), 33% are women and 67% men. The European Audiovisual Observatory looked at the average share of female professionals of European feature films (produced between 2017-2021 and theatrically released in at least one European market). The average for female directors per film is 22%, Slovenia ranks lowest of all with only 7% (the best performing country is Iceland with 36%). For screenwriters, Slovenia ranks third last with only 17% female screenwriters per film, compared to the EU average of 27% (the country on the very top is Austria with 38% female screenwriters). Although these figures show a bleak picture, AIPA paints a more hopeful but puzzling image. In fact, of all directors that are members of AIPA, 29% are women and 33% of the screenwriters are women.
Looking again at SAA's survey, out of the audiovisual authors that received payment in the year, only 31% are women and 69% men, which is about the same as the average as the number of authors that are members of CMOs. However, striking is that the survey indicates a gender gap for authors average annual revenue of 30%. General factors that can contribute to this gap are different working patterns linked to women's career breaks or change in working pattern to look after a child or other relatives; gender segregation in low-paid sectors; part-time employment, etc. Some women are simply and unreasonably paid less than men for the same work (EU Commission). In 2020, women's gross hourly earnings were on average 13% below those of men in the EU (Eurostat), and in 2018, women in the EU aged over 65 received a pension that was on average 30% lower than that of men (Eurostat). More specific reasons for the gender pay gap for audiovisual authors is the disparity in production and budget. Only about 10% of female directors made more than one film between 2017-2021, for men this figure was 16%. The difference is starker when observing that male directors dispose 82% of the total cumulative budgets for fiction film in 2021. Female directors' average budget for fiction film is 19% lower than the budget of their male colleagues. Documentary films on the other hand are slightly more balanced, the budget for female directors is 8% lower and the cumulative budget of films directed by women accounts for 31%. Moreover, the level of activity is slightly lower for female than for male professionals (European Audiovisual Observatory).
The SAA's survey found that 63% of the CMOs' staff are women and 36% men. Similarly, in 2021 employment in the cultural sector recorded the smallest ever gender gap, with 3.76 million men and 3.60 million women employed (48.9%) (Eurostat). The figure shifts when it comes to CMOs' executive staff, where only 41% are women and 59% men. Although, in comparison with women in the most influential positions in the EU, the audiovisual sector and CMOs specifically aren't doing that bad: none-sector specific figures show that only 3.3% of CEOs in the EU (chief executive officers) are women (EIGE).
It is encouraging that most CMOs collect gender data and a few even include other categories than man and women. The European Institute of Gender Equality encourages the use of at least three categories to also include non-binary (or gender-diverse). Concluding that CMOs are doing great is stretching it but in comparison with overall situation within the EU, they are doing alright. However moderate progress is unfortunately not enough. According to the UN it could take close to 300 years to achieve full gender equality in the world if the current rate of progress continues. In other words, more and accelerated action is needed.
Gender equality is one aspect, diversity is another. So far, none of SAA's members collect such data yet. Some have put in place some promising inclusive hiring practices, gender equality roadmap, LGBT+ Commitment Charter, cultural diversity studies and work against harassment and other forms of discrimination. "Accurate and comparable data is essential in enabling policymakers and the public to assess the scale and nature of discrimination suffered by vulnerable and marginalised groups… Equality data are a powerful tool in the fight against discrimination and exclusion", writes the EU Commission.
Besides conducting surveys, exchanges with members and experts about these important topics, SAA is enlarging the diversity within its own Board of Patrons, with more female authors, younger authors, authors from non-Western regions and the Baltics countries and authors that belong to minority or discriminated groups. We are thrilled to have two Slovenian female directors among our Patrons. Urša Menart joined in 2020 and was one of the authors we interviewed about the impact of the COVID-19 pandemic, she will also participate in our next online event about Audiovisual authors' right in Europe and Latin America. Recently we welcomed Špela Čadež as a new addition to our board.
Public Affairs and Communication Director, SAA
---
This article was written for SAA's Slovenian member AIPA and first published in their magazine Megafon, also available digitally here: Megafon10_2023_220x270_Tisk.indd (aipa.si)