2017: Lunch briefing with Members of the European Parliament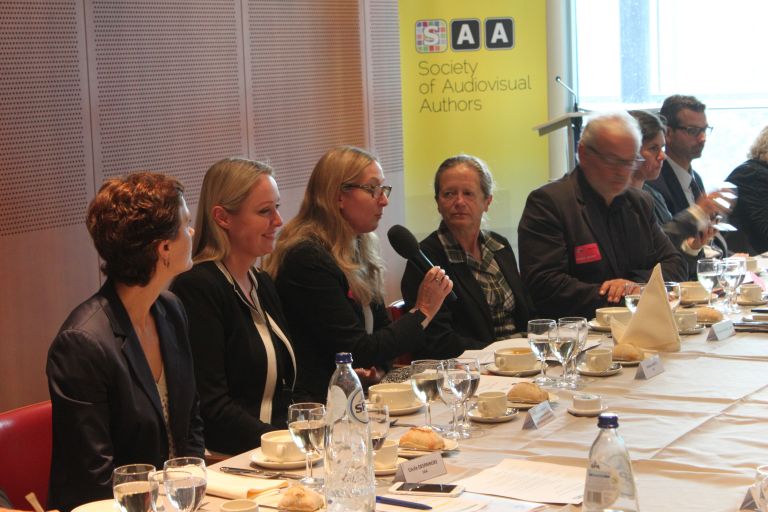 Building relations with and influencing Members of the European Parliament (MEPs) is at the core of the SAA's advocacy work. Besides individual meetings with parliamentarians, the SAA has organised several gatherings with MEPs to brief them on audiovisual authors' concerns and proposal for an unwaivable right to remuneration.
In 2017, the SAA organised together with the Federation of European Film Directors and the Federation of Screenwriters in Europe a lunch-briefing on fair remuneration for audiovisual authors, hosted by Pervenche Berès (S&D) in Brussels. It was moderated by Barbara Hayes, chair of the SAA board with the participation of MEPs: Lidia Geringer, Tiemo Wölken and Virginie Rozière, as well as assistants, political advisors and EC policy officers.