2018: Campaigning and petitioning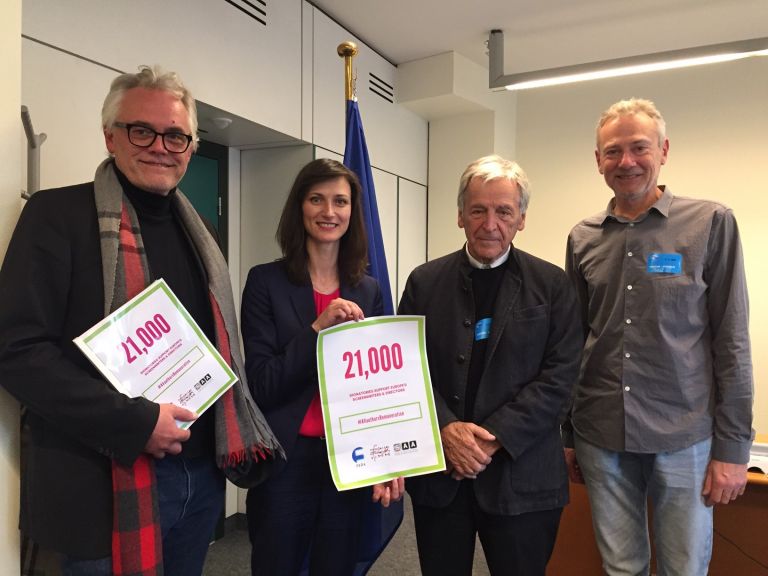 While the SAA and other cultural and creative sectors' organisations campaigned in favor of the Directive on Copyright in the Digital Single Market, opponents and big tech companies fiercely pushed against such a European legislation.
To demonstrate the strong support among European filmmakers and the creative sector, the SAA along with the Federation of European Film Directors and the Federation of Screenwriters in Europe, launched an online petition. Within less than a year, the petition gathered more than 21,000 signatures from the EU and beyond (more than 100 countries). In October 2018, it was handed over to Mariya Gabriel, Commissioner for Digital Economy and Society, by a delegation of authors led by Costa-Gavras. Read our press release.