2019: Screening with the EU Presidency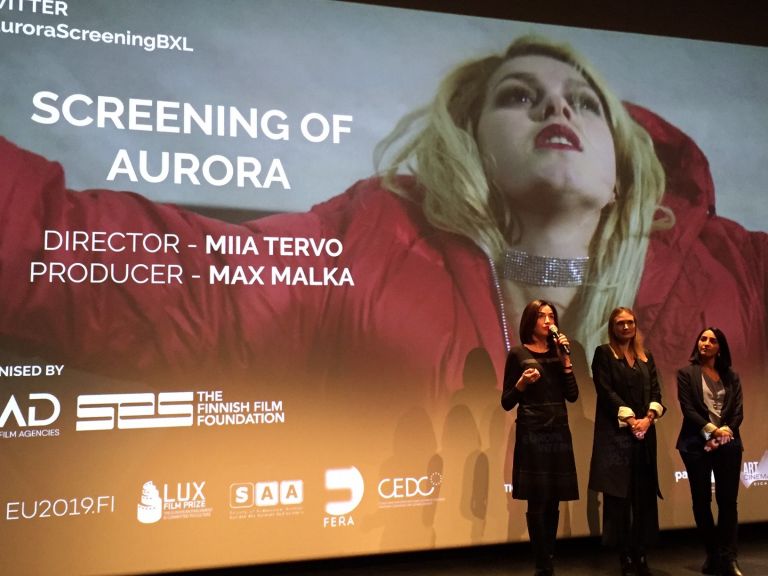 The SAA likes to give visibility to filmmakers' work to a European policy-makers audience. With various European organisations representing the different segments of the European audiovisual industry, we have been organising several screenings of European films in Brussels.
In 2019, the SAA and other organizations, partnered with the European Film Agency Directors' association for a special screening with the EU Finnish Presidency at Bozar. A cocktail reception was organised with speeches given by Mariya Gabriel, Commissioner for Digital Economy and Society, Klara Dobrev, Vice-President of the European Parliament and Riitta Kaivosoja, the Finnish Minister of Culture. The movie, "Aurora", was followed by a Q & A session with the Director, Miia Tervo and the Producer Max Malka.