2015: 2nd edition of the SAA White Paper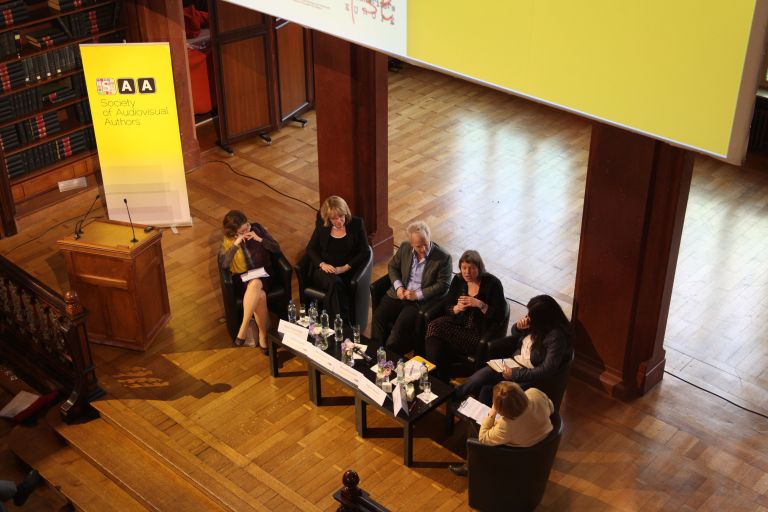 The SAA published a 2nd edition of its White Paper on Audiovisual Authors' Rights and Remuneration in Europe in 2015 to address the new Members of the European Parliament elected in June 2014 and the new Commission who announced an initiative on copyright rules.
The British director, Roger Michell and the French director, Bertrand Tavernier, opened the conference launching the 2nd edition of the White Paper on 23 March at Solvay Library in Brussels. They were joined by the Dutch screenwriter Robert Alberdingk Thijm and German screenwriter Jochen Greve. The day before they met with the Commissioner Navracsics in charge of Education and Culture and the day after, with Commissioner Oettinger in charge of the Digital Economy and Society.
Read more and watch videos from the launch event.