Projection
UFA Film nights in Brussels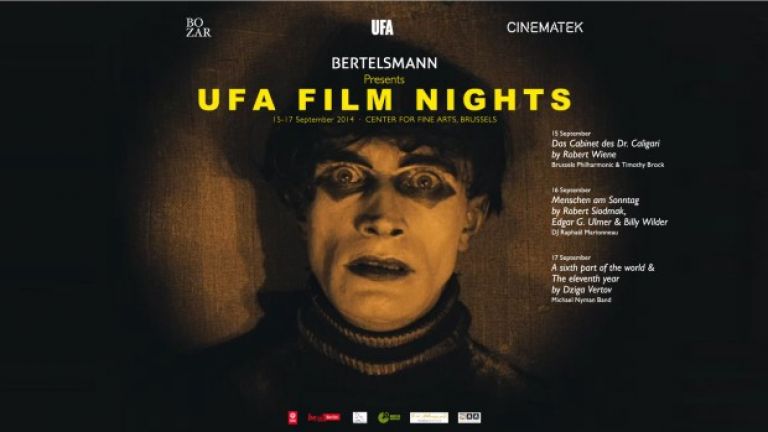 SAA is partnering with UFA, Bertelsmann and Bozar to present masterpieces of German silent movies with orchestra and live music on 7th and 8th September 2013 at Bozar.
On 7th September, UFA Film Nights will present "Nosferatu: A Symphony of Horror" (1921/1922) by F. W. Murnau accompanied by the National Orchestra of Belgium conducted by Helmut Imig.
On 8th September, it will be "Spione" (1927) by F. Lang, accompanied by S. Horen (piano) and K. Becker (trombone/cello).
Tickets available on Bozar website: http://www.bozar.be/activity.php?id=13830&lng=en