Travelling and Terraferma – The film-makers invite Emanuele Crialese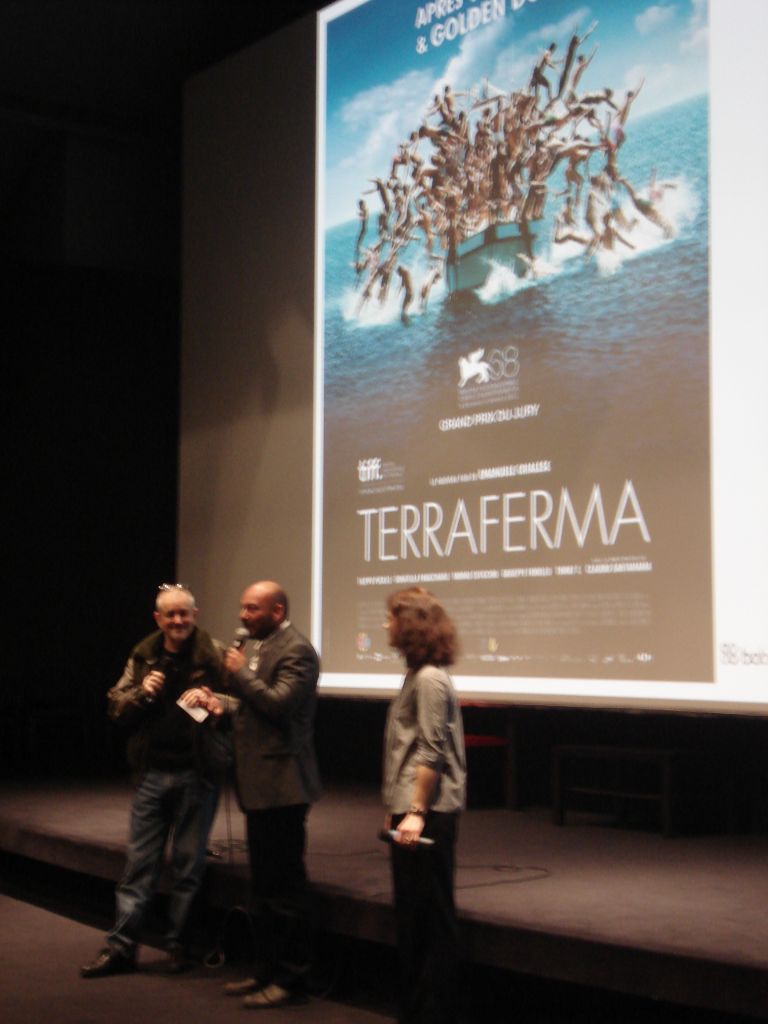 Tuesday 13th March saw SAA partner with the SACD and the French association of authors, directors and producers, L'ARP, for the second edition of "Les cinéastes invitent ...
L'ami Européen". After hearing Norwegian screenwriter and director Joachim Trier present Oslo, 31st August at the 1st edition, this time the packed audience at the Cinéma des Cinéastes headed to the southern limits of Europe as Italian director Emanuele Crialese presented his latest film Terraferma ahead of its French release.
Following the film I joined French Director Jean-Jacques Beineix and some of the cast on stage with Mr Crialese to talk about the film, Europe and a bit of politics.
This is the second film that Crialese has done on a Sicilian island, and also the second film he has done on the issue of immigration – a term whose modern use he rejects, finding it too savage. In between his two island films, the Island (and its fisherman) which inspired and hosted Respiro, Lampedusa, faced tourism and refugees on its beaches.
Crialese is very much a man out there doing his own thing. Despite the very political topic of the film, he does not like doing politics. He publicly admitted not being actively involved in professional organisations, preferring much more to do what he can on his own terms. The same very much applies to his directorial style as he lets his emotions guide his judgement (from the choice of the lead actor to how one of the most emotional scenes in the film was caught almost by chance and before the proper lighting had been set up – there's only one take and it's in the film). He did however recognise how lucky he was to have met producers that believe in him and his artistic vision and choices and provide the support he needs (he had full creative control over the film, right down to the poster, for example).
Speaking of Europe, he was effusive with his gratitude to the French audiences that have given him a freedom in his career that he might otherwise not have been afforded (his first feature film Respiro was a relatively big success in France despite a poor reception back home in Italy). This has meant that he is very used to Franco-Italian co-productions.
A fascinating evening, and a film which demonstrated, as CNC director Eric Garandeau rightly pointed out, how a film can be so much better than a speech.
Follow us on Twitter and Facebook to find out more details on the next guest in the "Les cinéastes invitent ...l'ami Européen" series.