Klapisch: I still believe in Europe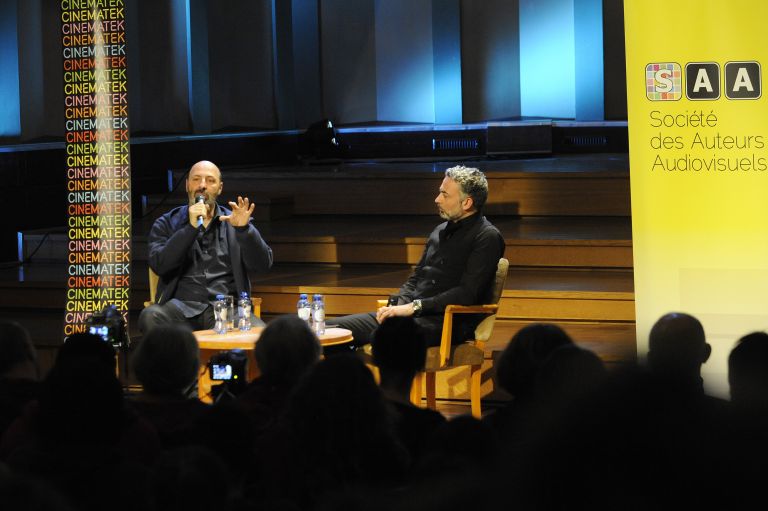 In front of a packed crowd, French filmmaker Cédric Klapisch reaffirmed his belief in Europe and called for Europe to be bolder in promoting the hope embodied by his trilogy.
Over just an hour Cédric Klapisch covered everything from the origins of his "Xavier's Travels" trilogy, the importance of culture, to his hope for the future of Europe and the political decisions that need to be taken to help European cinema.
Who would have though, looking back, that the trilogy of films that started with L'Auberge Espagnole might never have happened. Back then, Mr Klapisch revealed, no-one wanted to finance his film, not trusting his instinct that this story would connect with a generation of Europeans. Luckily he convinced them and succeeded in sustaining his creative freedom. The film had 5 million spectators in Europe and launched his international carrier. The next films came from the desire to continue working with the same actors and tell how mobility has changed our lives.
On the subject of Europe he regretted the market driven approach of the European Commission. He noted that although our cinema is less commercial than that from across the Atlantic, it doesn't mean that our authors have less to say. "Our diversity is both our strength and our weakness", he pointed out, "it doesn't stop real cinema but it does make it harder to promote". That is why media literacy is so important.
Looking at the future of the sector he underlined the importance of organisations like the SAA that group together national entities. Europe is a difficult concept to sell but it is an essential level of decision-making.
"L'Audace", Audacity or boldness, seemed to be a recurring theme, whether it was that of those that financed the first film in the trilogy, or the long combat within the Commission to make the Erasmus programme a reality, or the brave political decisions taken in France in the 80s to impose that TVs support the cinema industry. He called for more of the same in the coming years in terms of European cinema and the internet so that internet operators also invest in cinema and help European cinema to continue to thrive and reflect our societies.