A moving image of audiovisual authors' rights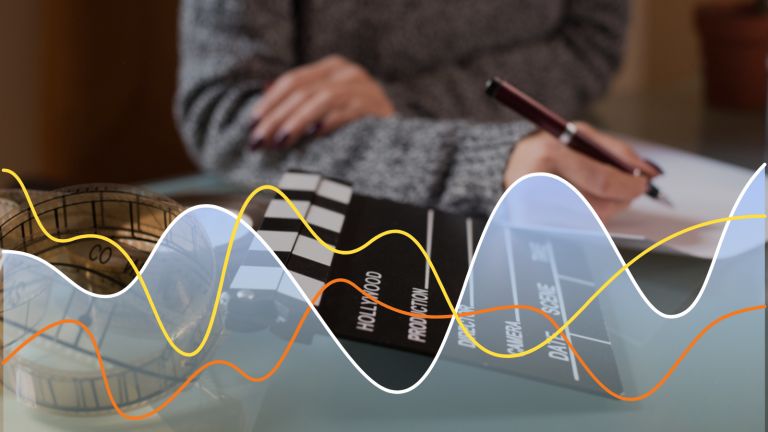 The pandemic, Russia's war against Ukraine, the energy crisis, and political wins of the extreme right, are the latest big headlines of many recent reports about the world in 2022. Indeed, these disheartening developments have repercussions on the cultural and creative sectors too. At the same time, data and figures help us better understand our environment, and where we need to focus our efforts to move forward.
These are a few of SAA's take-aways:
The COVID-19 pandemic has opened a window of opportunity to make the case for authors' rights and remuneration to policymakers. It has revealed both the vulnerability and the resilience of the cultural and creative sectors that were severely hit and among the last to slowly recover. Culture in crisis has reached the attention of policymakers and we must continue make the case for why more need to be done to strengthen the authors.
CISAC's recent data from 228 collective management organisations in 110 countries shows that the total global multi-repertoire collections (music, audiovisual, visual arts, drama, and literature) rose +5.8% in 2021 but remained -5.3% below the pre-pandemic results of 2019. Europe has proven to be the most resilient region and the fastest growing for creators' royalties, rising +7.5%, but remaining -7.7% below the pre-pandemic level of 2019. Overall, Europe is the region that collect the most royalties for its creators, in total a 55.2% share of global collections. However, audiovisual collections still represent a mere 6,3% (€608m) while the collections for music account for 88.6% of the total collections (€8,483m) and is the only repertoire that increased its revenues. The decline in audiovisual collections is explained by an exceptional back payment for private copying the previous year (2020), which, if discounted, would have led to overall collections growth in 2021 of +3.4%. Still, collections are well below pre-pandemic levels (-2.8% vs 2019). Looking closer, broadcasting remains the largest source of income received by audiovisual authors. It represents 67.5% of total collections (€411m). However, collections from digital sources keep on being the fastest-growing income source, increasing by one-third (+34.5%) in 2021 and showing growth of +86.7% over the two-year pandemic period. It is still a small share though (7.3%) of authors' income, largely because only a few countries provide the necessary legal regime to require royalty payments. On a positive note, growth in collections is awaited in 2022, even if a digital market slowdown is expected, due to market saturation and factors such as the cost-of-living crisis that has resulted in a decline in subscriptions (CISAC). Global streamers are dominating the European market, yet they only account for 16% of the investments in European original content, with traditional broadcasters accounting for 84% of it (report by European Audiovisual Observatory).
The Russian war against Ukraine has reminded us about international solidarity, supporting filmmakers at risk and telling their stories. The war has led to, not only geopolitical instability and energy crisis, but also cast a light on the need to tackle disinformation, fake news, and censorship. "If we do not tell the real story of what happened during the war, after the war it will probably be Russia who, with their money, can completely change the truth", said the Ukrainian director Valentyn Vasyanovych to Screendaily, and pleaded for EU funds and investment by streaming platforms. Even before the war in Ukraine, Freemuse documented in 2021, 285 cases of censorship of films in 51 countries, 87 cases took place in Europe. In total 62 actors and filmmakers were detained.
The persistent gender gap across all areas of life, has revealed the need for drastic actions. Due to the pandemic, the overall progress when it comes to gender equality have stagnated or worsen (EIGE Gender Equality Index). Female audiovisual authors remain alarmingly underrepresented in the film industry. Female directors represent 25% and female screenwriters 28% in European feature film production. Across Europe, these figures varied between 7-36% for female directors, and between 14-37% for female screenwriters (European Audiovisual Observatory 2022). In 2021, the gender breakdown of audiovisual authors among SAA members were similar: 32% for women and 68% for men.
At the SAA, we are continuing to raise awareness on all these issues, share good practices and propose recommendations on how to turn the figures so that the results will shift for the better in coming years. We also aim to tell the successful stories that do not always show behind the data, the recent new law in Slovenia, that will make sure that screenwriters and film directors are remunerated for the use of their works, is one such example.