Joint message: the European Parliament needs more time to reach a position on copyright reform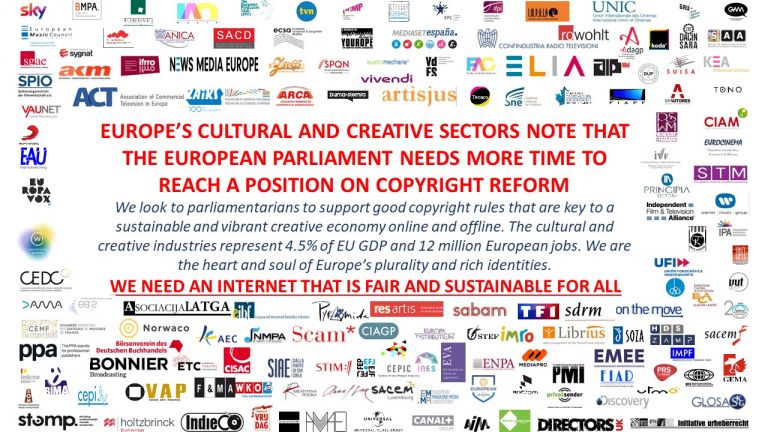 We need an Internet that is fair and sustainable for all.
We look to parliamentarians to support good copyright rules that are key to a sustainable and vibrant creative economy online and offline.
The cultural and creative industries represent 4.5% of EU GDP and 12 million European jobs. We are the heart and soul of Europe's plurality and rich identities.
Download below document for a complete list of all 148 signatories