2011: SAA Conference – White Paper launch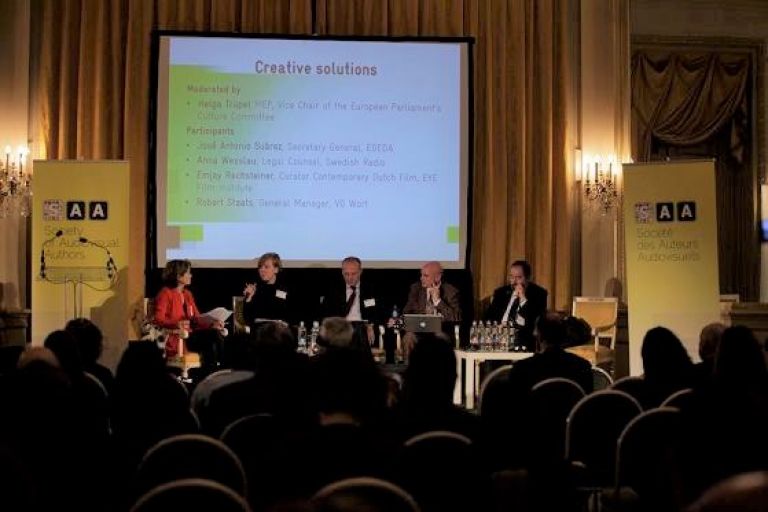 Over the years, the SAA has organised several events, inviting politicians, policymakers and representatives from the cultural and creative sectors, to present and discuss an EU wide unwaivable right to remuneration for audiovisual authors.
The SAA's first conference took place in 2010 when the SAA White Paper on Audiovisual Authors' Rights and Remuneration in Europe, was launched, at Concert Noble in Brussel. It was a key moment to introduce the organisation and establish trusted working relations with EU decision-makers. The White Paper set the foundation for the SAA's work. It is an informative guide about audiovisual authors' rights and remuneration in Europe, describing the reality of authors, their challenges and solutions to improve their situation. In 2015, the SAA published a second edition of the paper.